Accepting Interns For Training
VACATIONAL INTERNSHIP AT VENTA
Are you a student or a high school graduate living in Yaoundé or Douala?. VENTA INVESTMENTS COMPANY LIMITED has a huge offer for you…
Are you a student or a high school graduate living in Yaoundé or Douala?. VENTA INVESTMENTS COMPANY LIMITED offers you the opportunity to spend a useful vacation and receive training in hygiene and sanitation.
Number of places: 16
Application deadline: Thursday, June 15, 2023
Training dates: June 26 to July 14, 2023
Internship dates: July 24 to August 24, 2023
AT VENTA, WE MAKE THE DIFFERENCE!!!
– CV
– Motivational Letter
– Highest Certificate
– Photocopy of National Identity Card

Please send via WhatsApp to: +237 695172242 / 650139775
Tu es étudiant(e) ou élève en classe de terminale et tu résides à Yaoundé ou à Douala saisis l'opportunité que t'offre l'entreprise VENTA INVESTMENTS COMPANY LIMITED de passer des vacances utiles et te faire former en hygiène et assainissement
Nombre de places : 16
Date limite de dépôt de candidature : jeudi, 15 juin 2023
Dates des formations : du 26 juin au 14 juillet 2023
Dates des stages : du 24 juillet au 24 août 2023
À VENTA, NOUS FAISONS LA DIFFÉRENCE !!!
– Un CV
– Lettre de motivation
– Certificat de scolarité
– Photocopie de la CNI

À envoyer via WhatsApp aux : +237 695172242 / 650139775
L'HYGIÈNE ET L'ASSAINISSEMENT
LA FINALE NATIONALE MISS VENTA 2023
SOUS LE PARRAINAGE DU MINISTÈRE DE LA SANTÉ PUBLIQUE VENTA ORGANISE :
La final nationale miss Venta 2023, La miss de la différence au service de l'hygiène et de l'assainissement.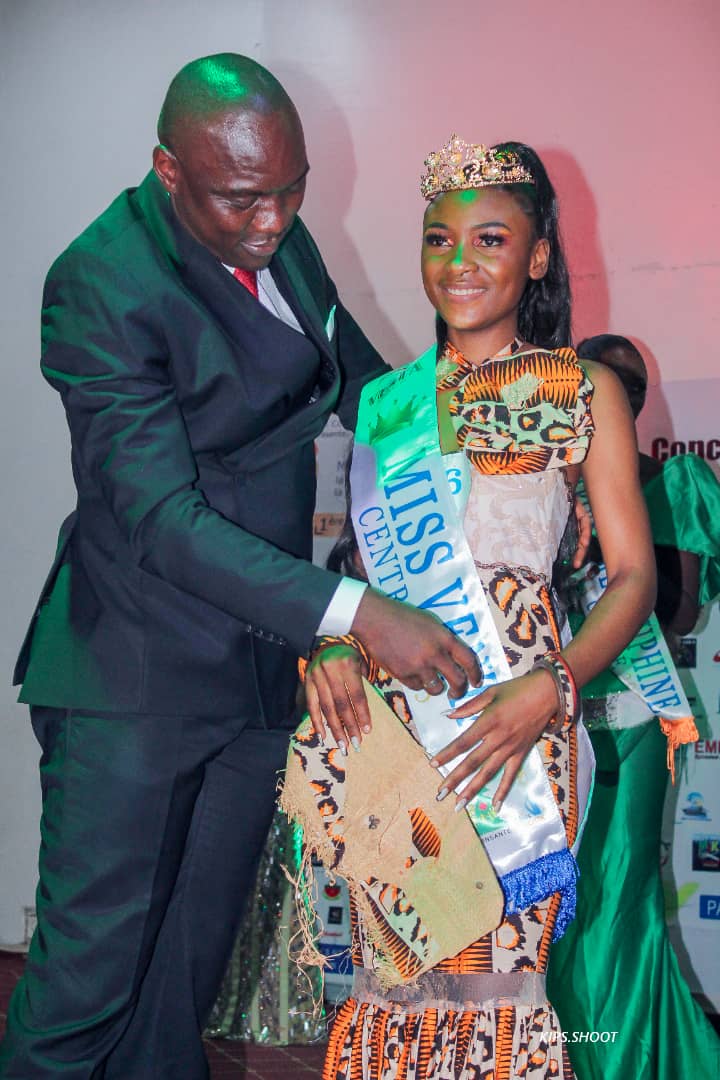 MISS VENTA un concours de beauté qui met en scène la jeune fille, capable de mettre en exergue ses compétences, dans le but de
promouvoir et valoriser le domaine l'hygiène et assainissement auprès des populations. Contribuer à la prévention des maladies bénignes
et tropicales et contribuer fortement à l'optimisation des politiques de santé publique auprès des populations camerounaises en particulier
et des africains en général. Les lauréates durant leurs mandats, devraient rendre visibles, les actions de désinfection, de dératisation, de
désinsectisation et de déreptisation voire de fumigation qui permettent de lutter efficacement contre les désastres causés par les souris,
cafards, moustiques, puces, scorpions, bactéries, virus, et bien d'autres dans notre milieu de vie.
Notre objectif est d'inviter la jeune femme camerounaise à entreprendre dans le domaine de l'hygiène et assainissement pour réduire le
risque de maladies dans nos différents milieux de vie. Nous interpellons à cet effet chaque acteur à nous apporter son soutien dans cette
belle initiative pour sauver des vies.
Nous contacter :
Tél : +237 695 17 22 42 / 650 13 97 75
E-mail : missventa202@gmail.com
Site de vote en ligne : www.missventa.escrutin.net
IMAGES DES FINALES RÉGIONALES

Nos Partenaires
ILS NOUS ACCORDENT LEUR SOUTIEN

We Will Create Your Dream Home
Looking for quality builder!